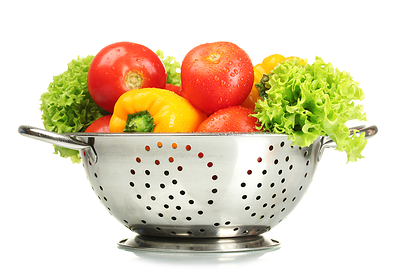 Our Current Open Hours: Saturdays 9 a.m. – Noon
COVID-19 Update:  The Roads Food Pantry located at our Norris City Campus will be operating on Saturday mornings from 9 a.m. to noon. It is a drive through grocery pickup service, while our teams are working within the guidelines to keep everyone safe and healthy.
We are not currently accepting clothing donations, but welcome any hygiene and grocery item donations.
Please contact the church office for any questions related to the Food Pantry. Contact Information LINK
The Roads food and clothing pantry (located behind The Roads church building) has been open for over 25 years.  We currently serve about 327 families per month.   The vision of the pantry is to help people … body, soul, and spirit.  We build friendships with everyone who walks in our doors, and we get to show the love of God to them. It's WHY we do what we do! The Roads pantry has 60 volunteers working on 5 teams every month.
We accept in-season, gently used and new clothing donations.  All donations can be left at the drop off location found at the pantry building.
Serving on the Pantry Dream Team ~
If you have a giving, loving heart, we have a place for you to serve in the pantry.  We work together, not only as a team but also as a family.  With 100 families in a three hour time period, we have to work fast. Helping people is rewarding.
Some people who serve on our Pantry Dream Team have the spiritual gifts of: "Discernment," "Evangelism," "Giving," and "Hospitality."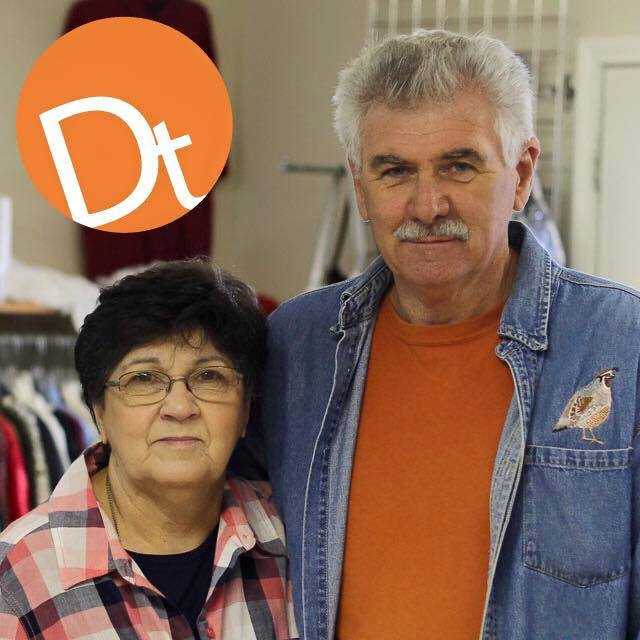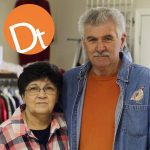 "I am from Ridgway, I was saved in 1991 at Crossroads (where my family attended) through many prayers and the goodness of God. My green is greeting and loving on the people in church, the pantry, or wherever I am."
~David Scroggins, Pantry Director