CONNECTING PEOPLE WITH JESUS
FROM ALL ROADS OF LIFE.
​
We worship together on Sunday mornings @ 9 & 10:45 a.m.
& on First Wednesday of each month @ 6:30 p.m. at our Norris City Campus.
Mt Carmel Campus services are Sundays @ 6 p.m. - located at 715 West 3rd Street in Mt Carmel.
The Roads Kidz classes are offered for children ages 1 year through 5th grade at all of our campus services.
Rock Youth meets on Wednesdays at 6:30 for ages 6th grade - high school at our Norris City Campus.
BAPTISM
Water Baptism is a public declaration of your faith! When you accept Jesus Christ as your Lord and Savior, an inner change takes place! Baptism is an outward symbol of that inward commitment that you made to Jesus. The Roads has water baptisms every month on the third Sunday AND also the first Wednesday of every month at 6:30. Contact the church office to sign up.
CONNECTING
We believe real life happens best in the context of authentic relationships. Our Connect Groups meet once a week in places all around our region and provide a place for you to connect, grow and discuss the issues and challenges of life. Regardless of your age, interests or location, we are sure there is a group out there for you. Connect Groups are also where we pray, care for one another and are missed if we don't show up!
PLAN YOUR VISIT
At The Roads Church, we believe that you should have a friend from day one. When you schedule a first visit to The Roads Church we will schedule one of our host team to meet you at the Welcome Center and give you a tour of the church.  Click below to set up your visit!
Pastor Chad Everett is a man who humbly knows that without Jesus - he is nothing, but with Jesus, he can do all things - including answering the call to say what God says - to be the messenger of light, hope, truth and love in a world looking for something more, something different than the hopeless, despairing and wavering message of the world. All for God's glory. All to make Jesus famous.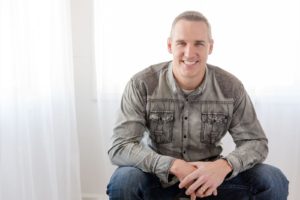 Pastor Chad Everett
Lead Pastor