If you've ever wondered what the next step is at The Roads – you've wanted to learn more about what The Roads believes, or how to become a member – maybe you've been thinking you'd like to join the Dream Team – our Growth Track classes will get you started in the right direction. There are four classes to complete, and they are held during the 2nd service at 10:45 a.m. each Sunday morning. It's a totally relaxed setting, where you will meet some of our leaders as they share all about our Church, what it means to be a Christian, and how to serve in the house. You'll also get to explore how God created you to serve through a spiritual gifts survey. Growth Track is the perfect opportunity for you to ask questions you may have.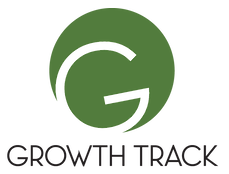 ---
CHURCH 101 – Discovering what it means to make The Roads your church.
This class is a basic introduction to our church family, and is designed to explain what we believe, our vision, why we do the things that we do, and how to become a member.
ESSENTIALS 201 – Developing the essential habits of a healthier believer.
This class will lead you through the essential beliefs every Christian should know, and help you understand the life-giving habits of: Bible study, prayer life, living a Spirit-led life, generosity and giving, as well as connecting with other believers.
DISCOVERY 301 – Discovering your place in the body of Christ.
Our hope is that in this class you take a step towards understanding how your unique design and your talents coupled with the passions God has given you, help reveal a fulfilling path to your unique, God-given purpose. ("Where's Your Green.")
DREAM TEAM 401 – Joining or starting a The Roads Ministry Team
In this class, you will have the opportunity to meet with one of our Dream Team trainers, allowing you to gain an understanding of specific serving opportunities in the house.